First held in 2008, Qualitative360 brings together leading research practitioners, clients and agencies to exchange ideas and strategies, brainstorm on the latest cutting-edge qualitative techniques and discuss how they can be used effectively to deliver actionable insights for brands.
Building on the continued success of the only leading global conference series dedicated to qualitative research and insight, Qual360 features world class speakers, cutting edge discussions and a review of the latest methodologies, tools and case studies available.
The Qual360 Series is supported by the Merlien Institute Advisory Board. The board helps to set the strategy and content for individual events and also reviews the paper submissions for each conference. If you are interested in joining our advisory board
please contact Jens Cornelissen
Merlien Institute Advisory Board
Jasmeet Sethi
Regional Head of ConsumerLab
Ericsson
Jasmeet Sethi is a Regional Head – Insights for Ericsson ConsumerLab, the consumer insights division within Ericsson group. He is responsible for driving and managing consumer insights function in India and has been instrumental in building and managing regional intelligence on emerging market consumers which includes identification and translation of consumer needs, insights and behaviors to guide strategy, communication, innovation and marketing initiatives across Ericsson's various business units.
He has also been responsible for driving the Consumer Experience Measurement program at Ericsson and introducing and integrating new methodologies like social media listening and on-device metering to understand true consumer experience in the wireless industry. Jasmeet has over 11 years of experience across wide variety of industries including telecom, technology, media and financial services where has worked on a very wide range of insight, strategy and brand development projects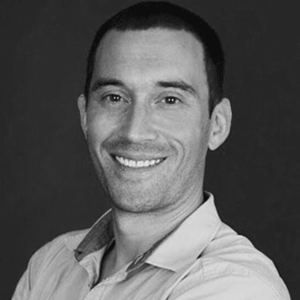 Evan Williams
Group Head of Research and Insights
Go-Jek
Evan Williams is the Group Head of Research at Go-Jek Technologies, the famous "mega-app" company that was Indonesia's first tech unicorn. Today, Go-Jek serves over 10 million customers in Indonesia and beyond, covering verticals such as ride-hailing, food delivery, entertainment, package delivery, massage-on-demand, and many more.
Evan has worked across some of the largest consumer brands in the world and in Asia, including Uber, Oreo, Haagen Dazs, Cadbury, and now Go-Jek. He has been working in the field of Marketing Research and Analytics for the past 15 years across a broad set of geographies, including the past 11 years based in Singapore and Japan. His background covers several industries including Technology and FMCG and is focused on equipping companies with a customer-centric, evidence-based approach to business and product design: building customer empathy, understanding their behavior and attitudes, and predicting their future actions. Evan holds a Masters degree in Marketing Research from the University of Georgia in the USA and
Evan is originally from the US and lives in Singapore with his wife and two small children.
Murat Demiral
Group Head of Research & Insights
British American Tobacco
Murat Demiral joined British American Tobacco as Group Head of Research & Insights in January 2016, located in the global HQ in London. Prior to joining BAT, Murat held various strategy, insights and commercial leadership roles in Procter & Gamble, Ulker, BPW (a Nestle and Coke JV) and Kantar group. He is a native of Istanbul, Turkey but spent half of his professional life living abroad in international roles. Murat's self-imposed professional mission is to make businesses much more consumer-centric and insight-driven.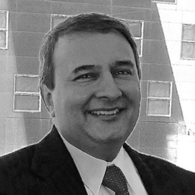 Imran Anwar
Internet Pioneer, COO PKNIC, & Enterprise Strategy
Microsoft
Imran Anwar is a highly accomplished New York, USA, based global business, media and technology thought-leader, well known for strong vision, strategy and execution of bold new innovative ventures in multiple industries on two continents.
He is an experienced "serial parallel entrepreneur"; corporate innovator; global strategy, management, marketing & operations execution leader who is equally well known for his thought leadership in cloud computing, location-aware eCommerce, micro-payments and the power of big data, social media, mobility and cloud to transform market research and marketing. His experience at world leading companies like Microsoft empowers him to enable corporate innovation, leveraging technology as a strategic differentiator and competitive advantage for companies, segments and entire industries.
A published writer & journalist, radio & TV commentator and talk show guest on CNN, Fox News, BBC, Voice of America, News12, WWRL, ETV he has also been an anchor/host on politics, global affairs & business.
His 1980 slogan, "Change The World; Bit By Bit, Byte By Byte"™, is even more relevant today and is often quoted by others.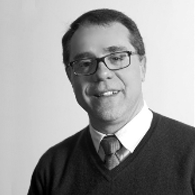 Massimo Cealti
Vice President Global Consumer Knowledge
Symrise
Massimo Cealti, 25 years of experience in Market Research, Consumer Strategy and Insight is currently Vice President Global Consumer Knowledge for the Scent& Care Unit at Symrise, a global Fragrance and Flavours Company (www.symrise.com), helping clients grow their business bringing the consumer voice to fragrance development.
Previous experiences include The Coca-Cola Company, Nestlé, McDonald's and leading research agencies (IPSOS, Research International). He holds an M.S. in Business Management from Luigi Bocconi University in Milan.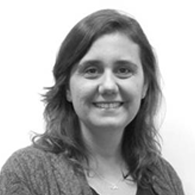 Claudia Del Lucchese Aiman-Smith
Packaging & Design Insights Manager
Mondelēz International
As a Packaging and Design Insights Manager for Mondelēz International, Claudia Del Lucchese is responsible for providing strategic insights to improve on-shelf performance of products. Through her work she has shifted the research focus to include the entire lifecycle of packaging, from first moment of truth on shelf to usage and disposal.
Prior to this role, Claudia was the Consumer Innovation leader for Kraft Foods, responsible for bringing innovation into consumer research for long-term technology development and cross-category platforms within R&D.
Claudia's diverse education background includes some courses in Journalism, a MSc in Food Engineering and a MA in Marketing.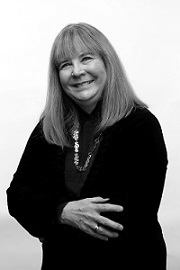 Debbie Solomon
Research Professional
Debbie Solomon is a Research Professional who has worked in Senior Media and Marketing Research positions at several global companies. Most recently she was Managing Director, Media Research at Mindshare, serving as an in-house resource on a wide variety of media research and planning issues. Her work encompassed all media disciplines and she worked on all the agency's clients.
She was also part of the agency's Global Insights team. Previously, Debbie worked in Media Research at J. Walter Thompson and Leo Burnett and Marketing Research at Quaker Oats and Milton Bradley. She has won a number of industry honors, including ARF Great Mind Award, Creative Media Awards, Top Kid Researcher by KidScreen magazine, MediaWeekMedia Research All-Star, Esquire "Woman We Love in Advertising" and WPP Atticus Award. Debbie has also been one of a select group of people invited to meet with the International Olympic Committee to advise them on the state of media in the future.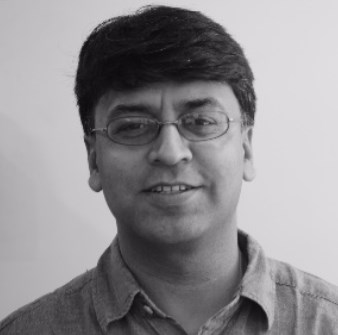 Pankaj Jha
Vice President – Consumer & Business Insights
Tata Teleservices, Delhi
I am a consumer & market insights professional with experience across agencies & clients, start-ups & large organizations, multinationals & Indian companies, where I worked in a variety of roles: generating strong sales, managing large teams, driving profitable growth when holding P&L responsibilities, & working with global clients.
In this role, I drive the integration of external consumer insights with business analytics to influence important marketing decisions & plans for consumer business.
Over the course of the last 20 years, I have worked with client organizations – Unilever, Bharti Airtel & HT Media, as well as Market Research agencies – IMRB & Millward Brown.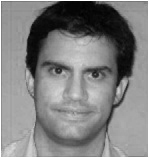 Simone Caprodossi
Senior Manager CMK – Consumer Fundamentals and Insights Expert for India, Middle East and Africa
Procter & Gamble
Simone Caprodossi is a Senior Executive for Consumer Insights for India, Middle East and Africa at Procter & Gamble. His role covers a broad capability scope from shopper to brand health and consumer insights. He supports all CMK work in IMEA markets for anything related to shopper understanding and shopper research techniques, retail equity and strategy, brand strategy and brand health analysis and tracking, insight discovery and consumer learning, digital solutions.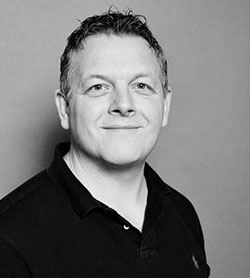 Dan Foreman
Dan Foreman is an experienced entrepreneur and leader.
Dan brings over 20 years of business experience. He specializes in emerging technologies and developing markets, having helped organizations grow from incubation to multi-million dollar revenues (and exits).
Dan began his career at WPP before progressing to senior client, advertising and consulting roles. These days Dan operates in investment, advisory and entrepreneurial positions, currently chairing or advising the boards of several data, technology, marketing, social media and research. He also personally invests in many early-stage businesses.
Dan is the current Past President for ESOMAR (holding elected position of 100,000 professionals 2013-14, the first President under the age of 40), Founder of TEDxRoyalTunbridgeWells, winner of the prestigious AMA "4 under 40" award, holder of the Disruptive Innovator MR Change Agent of the Year and a frequent guest lecturer at a number of business schools. He holds a BSc in Psychology and Mathematics from University of Leicester, UK.
Dan is able to tap into a wide network of people to help with different projects and ideas.